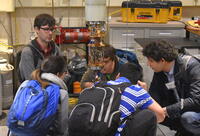 Join us for a guided tour the quantum laboratories in Becton Center and see the superconducting quantum devices and their dillution fridges.
Space is limited - Florian will contact you a few days before the visit to give you a meeting point.
Monday April 11 - Tour stars at 10 am.