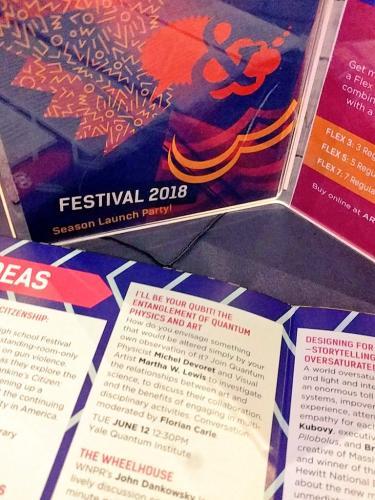 Last night during their launch party, the Arts and Ideas Festival revealed the program of the festival and we are elated to announce that the Yale Quantum Institute will be featured in the 2018 edition in June with the event I'll be your qubit! The entanglement of quantum physics and art!
Join Quantum Physicist Michel Devoret and Visual Artist Martha W Lewis to investigate the relationships between art and science, to discuss their collaboration during Martha year-ling residency at YQI, and the benefits of engaging in multidisciplinary activities. The conversation will be moderated by Florian Carle.
We hope to see you during this exciting event, and take advantage of the amazing scope of the festival.