Delft University of Technology invites applications for a team leader position at QuTech in Superconducting Devices for Quantum Information Processing. Depending on the applicant's profile, the team leader position at QuTech may be embedded as an assistant professor position at either the Faculty of Applied Sciences (AS) or the Faculty of Electrical Engineering, Mathematics and Computer Science (EEMCS). Consideration of applications for an associate or full professor level position may be given to exceptionally well qualified individuals.
This new position aims to complement and strengthen the current experimental activities on quantum information processing in QuTech and the AS and/or EEMCS faculties. Candidates should have a strong interest in experimental quantum computing and quantum technology development in general. Candidates should have a track record of experimental research in superconducting quantum devices and be able to formulate an independent experimental research program addressing current scientific and technological challenges. The candidate is expected to participate in the teaching of courses at QuTech as well as in the Department in which the academic position is embedded.
QuTech, founded by the TU Delft and The Netherlands Organization for Applied Research (TNO), is an advanced research center for quantum computing and quantum communication. The research at QuTech is focused on solving scientific and engineering challenges to enable reliable quantum information processing, in collaboration with public and industrial partners. Current research takes place along three scientific roadmaps focused on the development of fault-tolerant quantum computing, topological quantum computing, and the quantum internet. Considerable institutional resources are available at TU Delft to support interdisciplinary and collaborative research ventures.
The successful applicant can expect a competitive start-up package to enable a quick start of their research program. Candidates will be appointed on a tenure-track basis with the prospect of a tenured position following a successful evaluation after maximally 5years.
TU Delft is an equal opportunity employer and is committed to increase the diversity of its faculty.
Information and application
For more information about this position please contact Prof. Dr. Leo DiCarlo at L.DiCarlo@tudelft.nl
To apply, candidates should send the following information to the email address qutech@tudelft.nl (and include the job reference number QuT18-072):
(1)  cover letter
(2)  curriculum vitae
(3)  list of publications and invited presentations
(4)  description of research interests and plans (1-page summary + 10-page max. detailed statement)
(5) short teaching vision (max. 1 page)
(6)  the names of three people who could be contacted for a letter of reference 
Applications submitted by November 1, 2018 will receive full  consideration.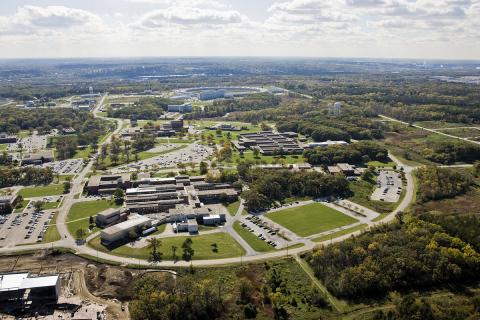 Wednesday, September 19, 2018