At Fermilab, we are performing R&D to develop ideas that you, Konrad Lehnert and others have proposed to utilize qubits as photon sensors to search for axion dark matter.   We have a new postdoc position available and are interested in hiring someone who is familiar with the techniques used to manipulate single microwave photons sourced by the local dark matter.  This work is being done in collaboration with Dave Schuster at Chicago and makes use of UC's Pritzker nanofab facility.  There may also be opportunities to participate in Fermilab's quantum computing initiative which is currently focused on improving the lifetimes of 3d qubits.  
The Fermilab Center for Particle Astrophysics (FCPA) has an excellent postdoctoral opportunity to carry out high-quality research within its experimental particle astrophysics program. Current projects with the FCPA cover a broad range of topics, including direct detection of dark matter (SuperCDMS, LZ, ADMX), investigation of the nature of dark energy (DES, DESI, LSST), and study of the cosmic microwave background (SPT-3G, CMB-S4). There are also opportunities to participate in the development of new experimental projects and in detector R&D.
For this opening, we are seeking candidates to work on current and next-generation axion searches, including the ADMX-G2 project.
This position is contingent on the availability of funding, and is for a period of up to three (3) years, with the potential for extension considered on a yearly basis thereafter.
Respect, understand, and value individual differences that embody the principles of diversity.
Abide by all environment, safety, and health regulations.
Responsibilities
The successful applicant will be expected to work on one or more of the following topics:
Analysis of data from the ongoing ADMX axion search experiment utilizing quantum-limited amplifiers, and operating at the University of Washington
Development of novel microwave resonator structures for future axion searches
Development of quantum non-demolition photon detectors based on superconducting qubit technology
Development of concepts for future axion searches
Qualifications and Essential Job Functions
Ph.D. in experimental particle physics, particle astrophysics, quantum optics, condensed matter physics, or atomic physics
Experience with superconducting electronics or quantum devices is desirable.
Demonstrated ability to carry out independent research.
Excellent written and oral communication skills including presentations to large international scientific collaborations and conferences.
Physical Activity and Work Conditions
HUMAN FACTORS: Mental Concentration, Sitting, and Visually Demanding.
In addition, the ability to travel by automobile and/or commercial air carrier both domestically and internationally may be required.
There is no legal requirement that Fermilab sponsor an employee for U.S. permanent residence. As a result, Fermilab will make the decision to sponsor an employee on a case-by-case basis. Fermilab will consider the following factors, among others, when determining whether to sponsor an employee for U.S. permanent residence: performance, length of service, long-term need for the position, and cost.
Diverse people. Diverse jobs. Great science.
Fermilab is America's particle physics and accelerator laboratory.
Fermilab is an Equal Opportunity Employer. Minorities/Women/Disabled/Veterans are encouraged to apply.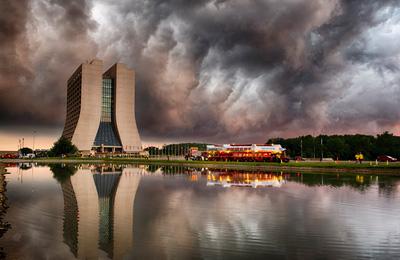 Wednesday, November 15, 2017