The Department of Physics and Astronomy at the University of California, Los Angeles (UCLA) invites applications for an Academic Administrator IV position in the area of quantum information science. The department is seeking outstanding candidates with the capacity for excellence in teaching, administering an academic program, leading and organizing public outreach, and a clear commitment to enhancing the diversity of the department. Individuals with a history of and commitment to mentoring students from underrepresented minorities are encouraged to apply. Applicants must have a Ph.D. or equivalent degree in physics or other related science or engineering fields. The successful candidate is expected to lead the UCLA Master of Quantum Science and Technology Degree Program and manage the education efforts of the NSF-funded Challenge Institute for Quantum Computing. This includes collaborating with scientists and educators worldwide to arrange international schools on quantum information, overseeing the development of new quantum science curriculum, and collaborating, communicating, and interfacing with quantum education efforts at other institutions. It is preferred that the candidate have experience with online learning and remote teaching. The anticipated start date is February 1, 2021 and salary will be commensurate with education and experience.
For full consideration, applications should be received by December 10, 2020 when the review of applications will commence. Applications will be accepted after that date and until the search is closed. Please refer to tracking number JPF05955 in all correspondence.
Apply online via the UCLA Academic Recruit website: https://recruit.apo.ucla.edu/JPF05955. Please submit cover letter, curriculum vita, publication list, statement of teaching experience and interest, statement of contributions to diversity, statement of management philosophy, and optionally a statement of past research accomplishments. Please arrange through this website to have 3-5 letters of recommendation submitted as well.
The University of California is an Equal Opportunity/Affirmative Action Employer. All qualified applicants will receive consideration for employment without regard to race, color, religion, sex, sexual orientation, gender identity, national origin, disability, age or protected veteran status. For the complete University of California nondiscrimination and affirmative action policy please cut and paste the following link into a browser: http://policy.ucop.edu/doc/4000376/NondiscrimAffirmAct.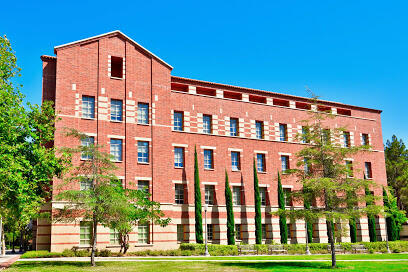 Tuesday, November 3, 2020