New Haven hosts each June the International Festival of Arts and Ideas which brings together the world's performing artists and thought leaders. And this year, we are elated to be part of the festival thanks to the work of YQI Members and Artist-in-Residence Martha W. Lewis!
We will be presenting I'll be your qubit! The entanglement of quantum physics and art which is composed of a panel talk and an art installation which will be on viewing at YQI during all the festival. Check out our calendar for details.
The entanglement of quantum physics and art - Panel discussion
How do you envisage something that would be altered simply by your own observation of it? Join Quantum Physicist Michel Devoret and Visual Artist Martha W. Lewis to investigate the relationships between art and science, to discuss their collaboration, and the benefits of engaging in multidisciplinary activities. The conversation will be moderated by YQI Institute Manager, Florian Carle.
This free talk is open to the public and limited sitting will be on a first come, first serve basis.
Art installation - What to expect?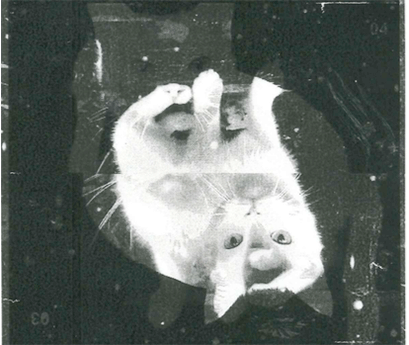 An interactive immersive installation where the viewer is implicated in the experience. Referencing optical toys, early cinema and drawing on her experiences over the year at the Institute, Martha W Lewis has created, in partnership with professor Michel Devoret, YQI researcher Stefan Krastanov (who provided the technical wizardry for the installation), and Institute Manager Dr. Florian Carle, a special quantum diagram one can move through, turning the interior space of the institute into an oversized quantum experiment.
In addition to the installation, drawing of the dillution fridges, as well as pictures of her other art installations during the residency will be on display.