The Department of Physics and Astronomy at Rice University invites applications for tenure-track faculty positions in the broad area of experimental quantum science and technology. This encompasses quantum information processing, quantum sensing, quantum communication, quantum opto-mechanics, and quantum simulation in photonic, atomic/ionic, quantum-material, and other solid-state platforms. We seek outstanding scientists whose research will complement and extend existing activities in these areas within the Department and across the University. In addition to developing an independent and vigorous research program, the successful applicants will be expected to teach, on average, one undergraduate or graduate course each semester, and contribute to the service missions of the Department and University. The Department anticipates making appointments at the assistant professor level. A Ph.D. in physics or related field is required.
Applications for this position must be submitted electronically at apply.interfolio.com/92734 . The required materials include:
cover letter

curriculum vitae

statement of research

statement on teaching

statement on diversity, mentoring, and outreach

PDF copies of up to three publications

names, affiliations, and email addresses of three professional references

We will begin reviewing applications November 15, 2021. To receive full consideration, all application materials must be received by January 1, 2022. The expected appointment date is July, 2022.

Rice University is an equal opportunity employer. We celebrate diversity and are committed to creating an inclusive environment for all employees. We welcome applications from all genders and members of historically underrepresented groups who exemplify diverse cultural experiences.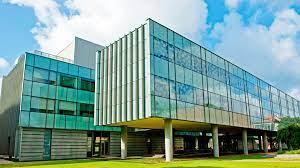 Tuesday, September 14, 2021