Q-CTRL helps building the quantum future by creating software to enable customers to deploy the most effective quantum controls to suppress errors in their quantum hardware - combining modern product design and engineering with state-of-the-art quantum control techniques.
Backed by renowned investors globally such as Square Peg, Main Sequence, Sequoia Capital and Sierra Ventures, we recently completed our  Series A Round of funding - securing an additional $22M to advance our work.
As a Senior Quantum Control Engineer, you'll be responsible for developing control solutions for quantum technologies and deploying them in the Q-CTRL product suite.
Responsibilities:
Develop control solutions for quantum technologies and deploy them in the Q-CTRL product suite - including research, demonstrations, software development, testing, performance, reliability and documentation
Focus on the creation of control solutions for quantum computers realized in various technologies, including superconducting circuits
Apply optimization and machine learning techniques for both performance enhancement and analysis
Develop publicly available and high quality software using Python
Collaborate with your colleagues in the Quantum Control Engineering and Software Engineering teams
Explain and document sophisticated control solutions in accessible language
Consult with the Lead Quantum Control Engineer, stakeholders and the broader team on decisions for all new products and features
Interact with customers as needed to deliver solutions which help them achieve their goals
Required qualifications:
PhD in Physics, Engineering or a closely related discipline.
Skills and experience with at least one of the following: Superconducting Circuits, Quantum Control, Optimal Control or Machine Learning.
Why Q-CTRL?
At Q-CTRL, you can make a difference from day one - you won't be just a cog in the machine. You will work in a fascinating industry where you get to be a part of the 21st century's most disruptive technology transformation. You will get to live the startup life without the startup wages: we offer competitive salaries and potential equity options. We also embrace flexible work hours - worry about your global impact, not a rigid work schedule. 
Headquartered in WeWork, our team gets to enjoy the perks of this vibrant startup hub (private and communal work spaces, lunch and learns, workshops, yoga classes, run club, community gatherings, weekly breakfast, free flowing coffee/beer and much more). 
We are looking for people as excited as we are about building the quantum future. Join us!
If you're applying for this role locally, you must have the right to work in Los Angeles, CA, USA. To recruitment agencies, we do not accept unsolicited branded profiles and are not responsible for any fees related to unsolicited resumes.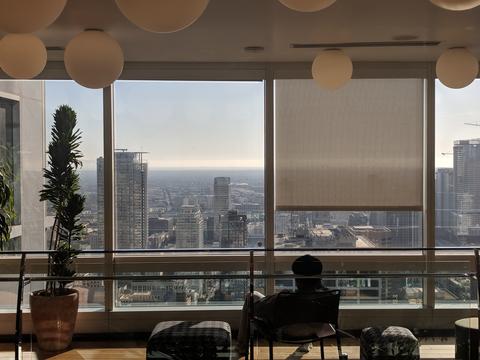 Monday, November 11, 2019