The Department of Physics and Astronomy at Rutgers, The State University of New Jersey, invites applicants for a tenure-track Assistant Professor position in Quantum Information Science (QIS), broadly construed. This position in Theoretical Physics is funded in part by the Simons Foundation Junior Faculty Fellows Program and has a start date of September 1st 2021.
Applicants must have a Ph.D. degree or equivalent in Physics or a related field by September 1, 2021. Applicants must have an outstanding record of research and publication. Candidates whose skills complement the department's interests in superconducting qubits and hybrid quantum systems, quantum materials, and highly correlated systems, are welcome. This search is part of a broader university-wide initiative to grow the critical area of quantum computing across multiple disciplines, including Computer Science, Chemistry and Mathematics.
The successful candidate will be expected to establish an independent research program in the field of Quantum Information Science (QIS) that will attract external funding, and to teach physics courses at the undergraduate and graduate levels. Applicants should apply online via the Rutgers on-line
portal: http://jobs.rutgers.edu/postings/122081, by providing a cover letter, a CV including list of publications, a statement of research plans, and a teaching statement, and arrange for three letters of recommendation to be submitted. Review of applications will begin on November 30th, 2020, with applications arriving by December 15th, 2020 receiving the fullest consideration.
The search will emphasize Rutgers' commitment to excellence. We seek the broadest possible applicant pool, welcoming applications from diverse groups including historically under-represented minorities, from women, and candidates with disabilities. All qualified applicants will receiveconsideration for employment without regard to race, color, religion, sex, sexual orientation, gender identity or expression, national origin, disability, protected veteran status or any other classification protected by law.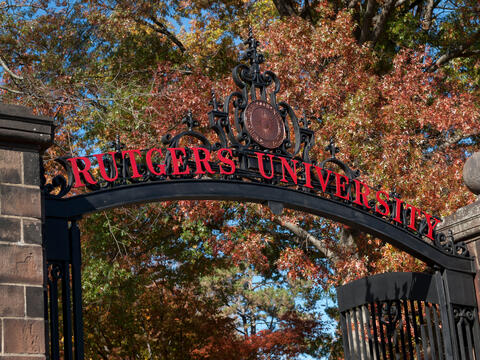 Monday, November 16, 2020