The department of Electrical Engineering and the Energy Sciences Institute (ESI) at Yale University are jointly announcing a tenure track faculty position in Quantum Engineering at the assistant professor level. We invite applications in broad areas of quantum engineering, quantum sensing technologies and quantum materials for scalable quantum devices and systems. We are particularly interested in candidates who can contribute to the diversity and excellence in teaching of the University. Yale is engaged in a campus-wide investment in quantum science, engineering, and materials; we are conducting at least four current searches in this broad area across a range of departments, and expect to conduct additional searches in this area in future years.
Yale Engineering and the ESI have in-house access to many advanced facilities and infrastructure such as 100 kVebeam writer and state-of-the-art cleanroom as well as a series of computing clusters. Members have opportunities to collaborate with interdisciplinary teams across various departments. The ESI arises from one of several science and engineering initiatives, and is located at Yale's West Campus, a 137-acre campus that provides the University with unparalleled opportunities to stimulate and support cutting-edge, interdisciplinary research.
Qualifications
Candidate should hold a Ph.D. (or equivalent) in Electrical Engineering or a related applied science area, and must have established publication records and strong scholarship with potential to be a future pacesetter in their respective field. The appointment is anticipated to start Fall 2020.
Application Instructions
Required application documents are CV, a research statement a teaching statement, and at least three letters of recommendations. Please contact Vanessa Epps at vanessa.epps@yale.edu with any questions regarding the application.  Please apply here: http://apply.interfolio.com/70345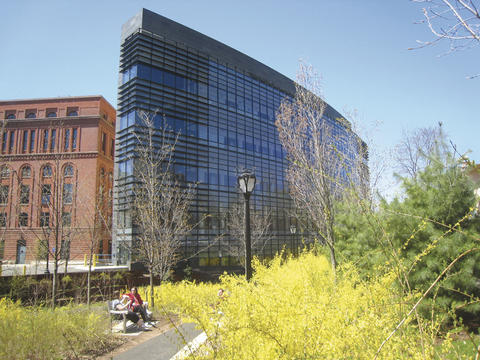 Wednesday, October 30, 2019