The Physics Department at Fairfield University invites applications for a full-time, tenure-track faculty position at the rank of Assistant Professor beginning Fall 2023. Applicants with experimental research interests that can be conducted on campus are preferred, but candidates from other areas of physics are encouraged to apply. The teaching load is three undergraduate courses each semester.
Requirements:
Applicants are expected to have completed a Ph.D. in Physics or a closely-allied field. Applicants must be committed to excellence in undergraduate teaching and the potential for developing an active research program in their area of specialization that involves undergraduates. Additionally, the candidate should be interested in pedagogical innovation and the use of technology in the classroom.
Additional Information:
The department comprises six full-time faculty representing a range of specialties and is housed in a spacious, well-equipped facility in the Bannow Science Center. Fairfield is a Primarily Undergraduate Institution, and our department offers a Bachelor of Science in Physics, preparing students for graduate school and careers in health studies, education, and other STEM fields, to name a few. There is a vibrant culture of undergraduate student-faculty research and a growing institutional emphasis on STEM. The salary and benefits for the position are competitive.
Fairfield University is an Equal Opportunity/Affirmative Action employer committed to excellence through diversity. In this spirit, our department particularly welcomes applications from women, persons of color, veterans, Jesuits, and members of historically underrepresented groups in physics. The University will provide reasonable accommodations to all qualified individuals with disabilities.
Application Instructions:
For full consideration, please click "Apply Now" and upload the following materials. Review of complete applications will commence on November 6, 2022 and continue until the position is filled.
a curriculum vitae
 
cover letter, which includes substantive comments on the applicant's commitment to diversity (up to 3 pages)
 
statement of teaching philosophy
 
statement of research plans
 
unofficial graduate transcript
 
names and affiliations of three professional references
 
Please ask your references to send letters of recommendation directly to the following email address: PhysicsSearch@fairfield.edu .
MORE INFORMATION AND APPLICATION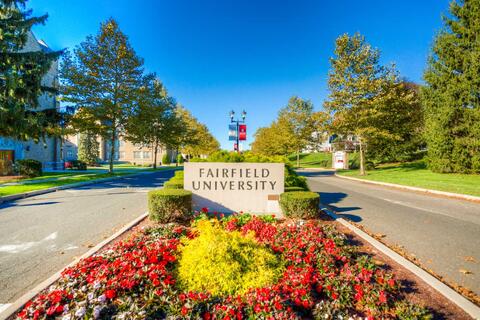 Wednesday, October 12, 2022